We are slightly obsessed with work — because how you work, matters.
Performance Ergonomics is committed to upholding the highest standards of humanity, quality, simplicity, integrity, and purpose in all that we do. By embracing these values, we positively impact the lives of our clients, employees, and communities. Living these values daily, we aim to create a positive and rewarding work environment for ourselves and those we serve.
Who We Are
Our journey began in 2005 with the desire and unique ability to help companies create comprehensive, cost-effective ergonomics programs. Individual office assessments were our primary focus, but it soon became clear that our community had a greater ergonomic need and we needed to scale our services.  Over the last 23 years,  Performance Ergonomics has grown to deliver 360 workplace solutions, ergonomic training courses, industrial ergonomic solutions, and early onsite intervention programming. We continue to listen, serve, and adapt to the needs of our community as we focus on improving workplace safety, health, and productivity.
We've streamlined our process from initial evaluation to equipment, delivery, and installation services. All recommended products are highly scrutinized to ensure quality and efficacy. We offer a 30-day demo of our solutions to take the guesswork out of your equipment purchase. 
Certified Professional Ergonomist (CPE)

Certified Industrial Ergonomist (CIE)

Certified Athletic Trainer (ATC)

Certified Kinesio Taping Technician (KC-OC) — Occupational Health

Certificate in Safe Patient Handling and Movement
KEY Method Functional Capacity Assessment

Post-Offer Pre-Placement Testing and Job Analysis

Certified Ergonomic Evaluation Specialist (CEES)

Certified Ergonomics Assessment Specialist (CEAS)

Certified Strength and Conditioning Specialist (CSCS)
OSHA Ergonomics Education and Training—Continuing Education
As an instructor for the OSHA Education Center at Arizona State University, we teach the Principles of Ergonomics Course OSHA 2255. It's a three-day course in which we teach students how to use ergonomic principles as a way to recognize, evaluate, and control workplace conditions that may cause musculoskeletal and nerve disorders. Learn more about the course curriculum: https://osha.asu.edu/2255
Merl Miller
Founder and Principal
As the founder of Performance Ergonomics, Merl Miller, MS, ATC, CIE, CPE is passionate about optimizing human performance and helping organizations improve their bottom line through injury prevention. With over 20 years of experience, Merl has held a wide variety of health and safety-related positions, including roles in corporate occupational safety and health, risk management consulting, and health and wellness. His expertise spans numerous different settings, such as healthcare, commercial offices, industry, and insurance companies.
Merl regularly delivers presentations to professional organizations and teaches courses at conferences and educational institutions, including the OSHA Education Center at Arizona State University. He is a founding member of the Greater Phoenix Ergonomic Roundtable and a member of the American Society of Safety Professionals.
In addition to several professional certifications, Merl holds a B.S. in Athletic Training from the University of New Mexico and an M.S. in Sports Science/Management from Florida International University.
Contact Merl for a complimentary consultation at mmiller@performance-ergonomics.com.
Jordan Green
Ergonomics Assessment Specialist
Jordan Green is one of our certified ergonomics assessment specialists (CEAS). He provides onsite and remote evaluations for office clients and coordinates closely with facilities teams. Jordan received a B.S. in Kinesiology and Exercise Science from Arizona State University.
Jordan joined our team in January 2023 and brings over seven years of experience and proven success to the team.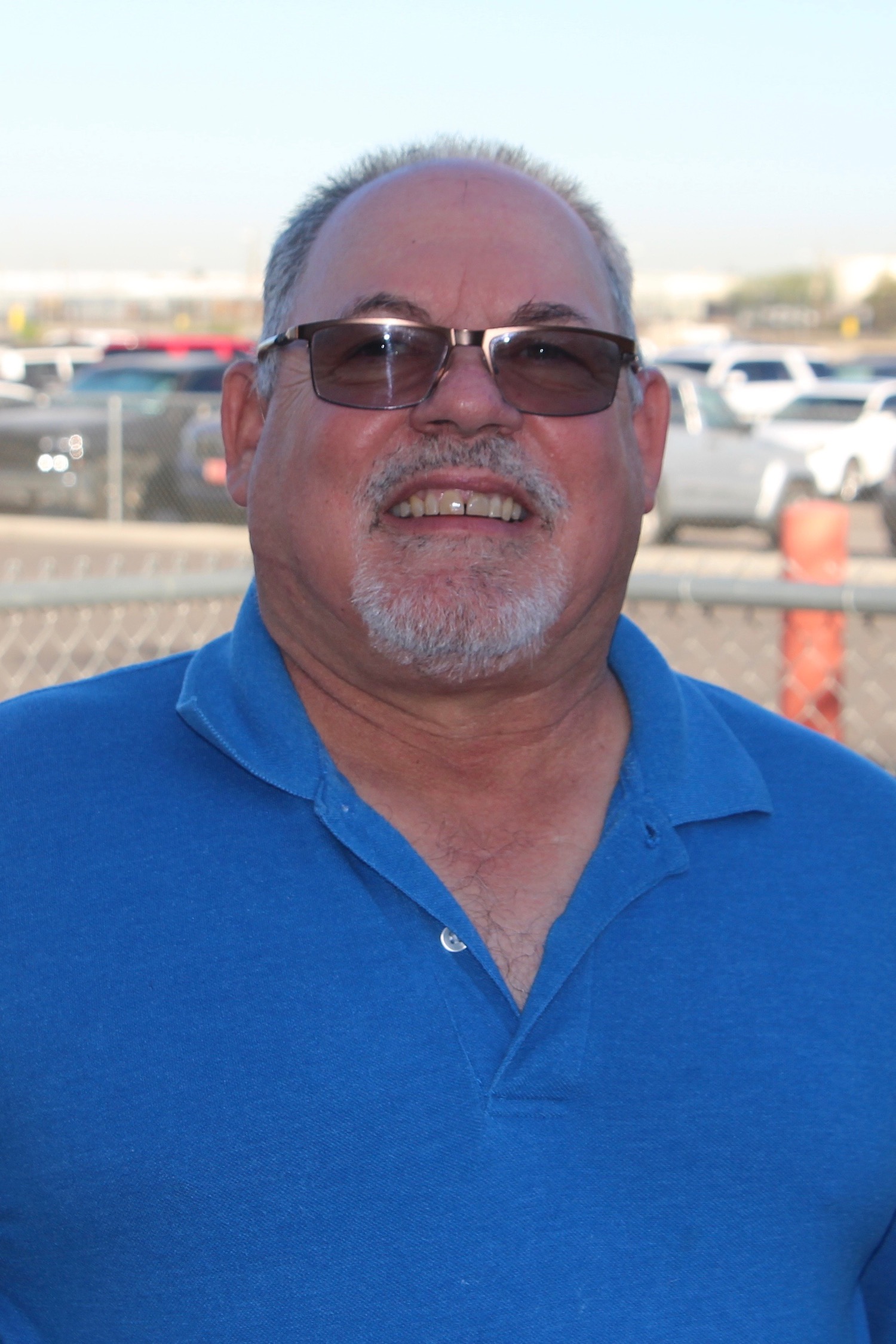 Dan Dell'Omo
Early Intervention Specialist
As a certified athletic trainer, Dan Dell'Omo, BS, ATC has led the medical response for professional and amateur athletes for over 25 years. His career and background in treating musculoskeletal disorders serves as a valuable understanding for workers' performance. He specializes in providing post-offer, pre-placement, and pre-work screenings for transportation and industrial clients. He has a B.S. in Health and Physical Education from West Chester University.
Dan joined our team in 2015 and provides onsite services to some of the largest logistics companies helping them to manage musculoskeletal injuries by preventing them.